Spring Break Student Deals
April 11 - 22, 2017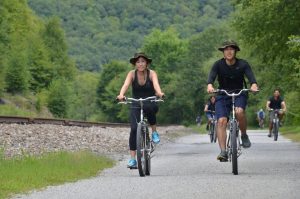 Spring break is a time when you get to do something fun to avoid thinking about school. Often times, activities during spring break can get pricey. At Pocono Biking, we want you to have an awesome time without breaking your bank.
Present your student ID at check in and you'll take our shuttle and rent a bike for only $35.99 per person!
This deal is available at our Jim Thorpe and our White Haven locations.
Call 1-800-WHITEWATER (955-8392) to reserve a bike!