Bike for the Bridge
May 21, 2017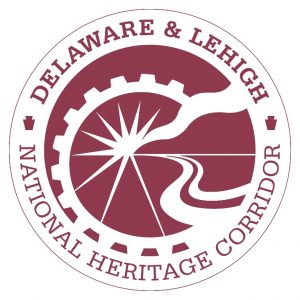 The Delaware & Lehigh National Heritage Corridor (D&L) will host the fourth annual Bike for the Bridge fundraiser on Sunday May 21, 2017. This charity bike ride raises funds for projects that eliminate trail obstructions on the D&L Trail.
This year's event features a new route that is not part of regular commercially available tours. Guests and their bikes will be shuttled from Canal Park in Northampton to the Lehighton Trailhead by Pocono Biking. Guests then have the option of biking back 21 miles to Canal Park, or adding an additional 8 miles by following the towpath trail through Weissport for a total of 29 miles. Along the way guests will enjoy scenic views of the Lehigh River and Lehigh Canal, the Kittatinny Ridge (aka the Blue Mountain), the Appalachian Trail and Lehigh Gap on a forested flat gravel path.
The price is $39 per person if you register by May 11th, after that the cost is $44 per person. Don't have a bike? You can also rent one through Pocono Biking for an additional fee of $10. Price includes shuttle ride, gift, and post-ride celebration with raffle prizes in Canal Park. Participants must register for this event by calling Pocono Biking at 1-(800) 944-8392. Space is limited so please register ahead of time.