Biking Shuttle Schedule
Need a lift to the bike trail?
Pocono Biking offers convenient one-way bike shuttle services to various trailheads. We offer shuttles from our Jim Thorpe and White Haven, PA locations. Join us for 10, 15, 21, 25, or 36 mile bike ride options through beautiful state park protected mountains.  We also offer multisport adventures, specialty bike trips, and multi-day, Inn to Inn, overnight bike packages.  You can bring your own bike or you can rent one of our Trek bicycles! Check out the shuttle schedule below. Call 570-325-8430 to reserve your shuttle today!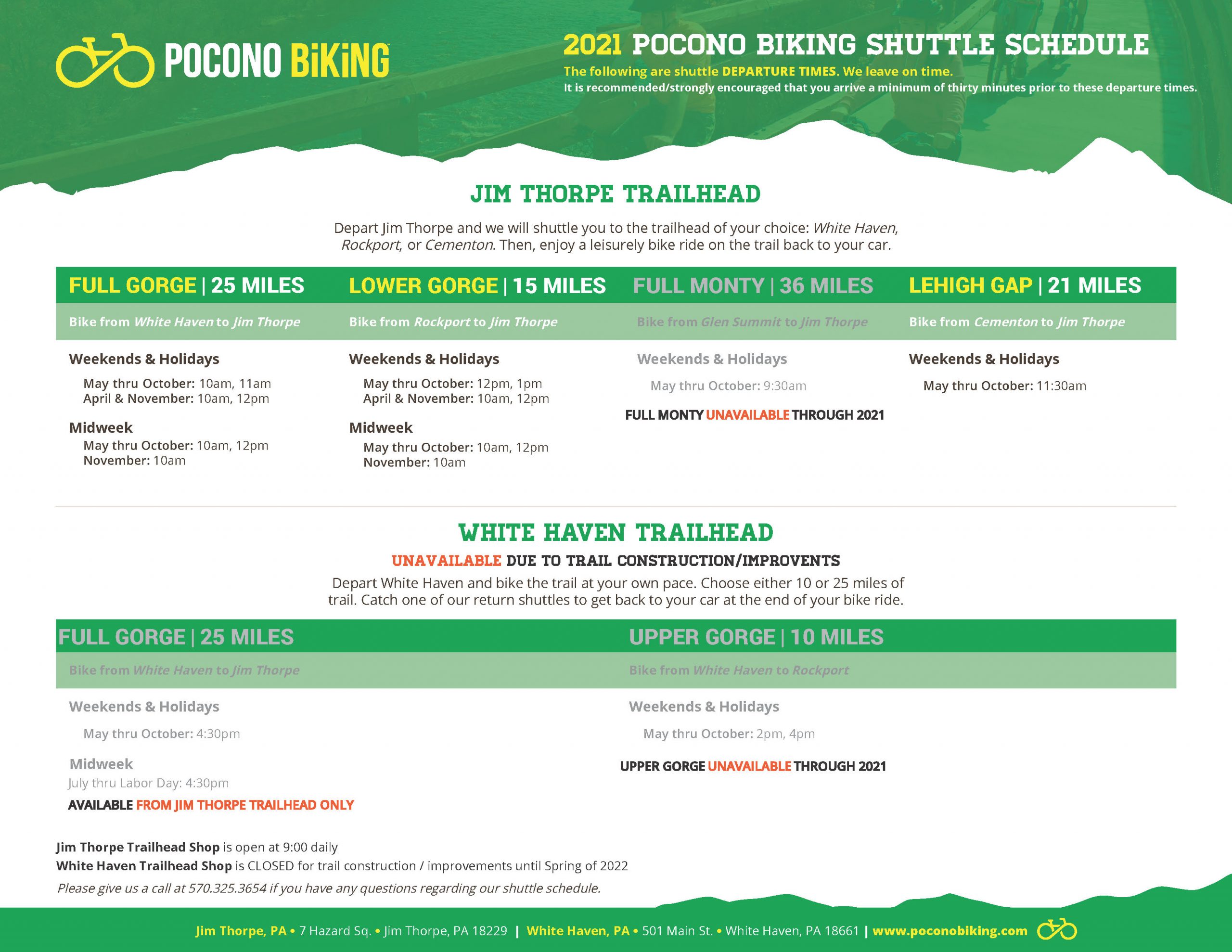 All of our shuttles take you to trails that are well maintained, hard packed gravel and dirt surfaces. They are great for hybrid style bikes and mountain bikes. Stunning waterfalls and picturesque landscapes make for a beautiful outdoor adventure. Make sure you bring your camera!