Waterfall Photo Bike Tour
September 16, 2017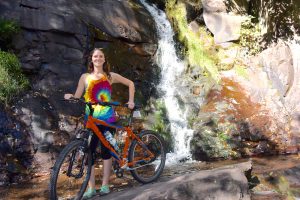 Pocono Biking's newest exclusive bike trip!
Experience the Lehigh Gorge Rail-Trail by bike and foot. You'll bike for 25-miles and embark on various side walks/hikes discovering waterfalls, scenic vistas, and seldom visited natural wonders. Groups are limited to 12 people so your trip will be small and intimate. Water, Trek bike rental, shuttle service and professional guides are included. Don't forget to bring your lunch!
Only $69.99 per person! For all ages 13 and up! Includes: 25 mile bike ride, Trek Bike Rental, hikes to hidden waterfalls, drinking water, shuttle to the trail, and professional guides.
Click here for more Waterfall Photo Bike Tour dates!