Big Day Out
May 13, 2017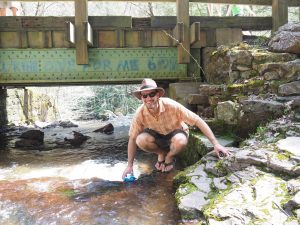 Join us for our most popular specialty trip exclusively at Pocono Biking! This epic day includes hiking, biking, and rafting! You are certain to get the most out of the Lehigh Gorge State Park and the surrounding area with this trip.
Start your day with a hearty breakfast at the Broken Paddle Bar & Grill. After breakfast, you will embark on your 25 mile bike ride along the famous Lehigh Gorge Rail-Trail. Along this ride, you will encounter old locks and canals, lookouts onto the Lehigh River, and "tunnels" created by bountiful trees. Conclude the biking portion of the trip with lunch on the rocks at Glen Onoko.
After filling up, continue your exploration by hiking through an old railroad tunnel and to an overlook of the Lehigh Gorge. Upon returning from your hike, you will hop in a Pocono Whitewater raft and paddle 8 miles of Class I and II rapids on the Mighty Lehigh River. When you are finally finished with your third adventure, you will return to the adventure center for a victory dinner around the bonfire! In addition to the feeling of accomplishment, you will also be awarded your first beer in a Big Day Out Mug on us!
So join Pocono Whitewater for a day of exploration that is sure to go down in the books! Bring your work mates for the ultimate sense of teamwork, communication, and unity. For your complete Big Day Out itinerary, click here.
For more Big Day Out biking dates, click here!
Rate: $109.99 per person. Ages 13 and up.
Breakfast: breakfast sandwich, tater tots, beverage.
Lunch: Choice of hoagie(pb&j, veggie, ham, turkey), Chex Mix, cookies, water.
Dinner: Stuffed Shells, mixed veggies, garlic bread, beer/non-alcoholic beverage.